Exfoliates | Deeply Cleanses | Polishes & Removes Tan
Regular price
MRP:

Rs. 1,147
Sale price
Rs. 1,147
Regular price
MRP: Rs. 1,147

0% Off
Unit price
per
Buy 1 Get 1 FREE at 7th Birthday Sale
Up to 7 FREE Gifts with Every Order
+ Exciting Prizes for 7 Lucky Winners Every Day
Coffee Day in your Shower! Rub, scrub and up your shower game with coffee goodness. Coffee Body Exfoliation Kit includes the best of caffeinated body care with our bestselling Coffee Body Scrub, Coffee Body Wash and Exfoliating Bath Glove. Together, they exfoliate, deep cleanse, polish and remove tan to leave behind healthy and nourished skin that's soft, supple, and irresistible.
This Combo-set contains: 3 Products :
Coffee Body Scrub - 100 g
Coffee Body Wash - 300 ml
Exfoliating Bath Glove - 175 mm x 135 mm (l x b)
Read More
View full details
Why should you buy it?
Ingredients
How to use it?
FAQs
Reviews
You may also like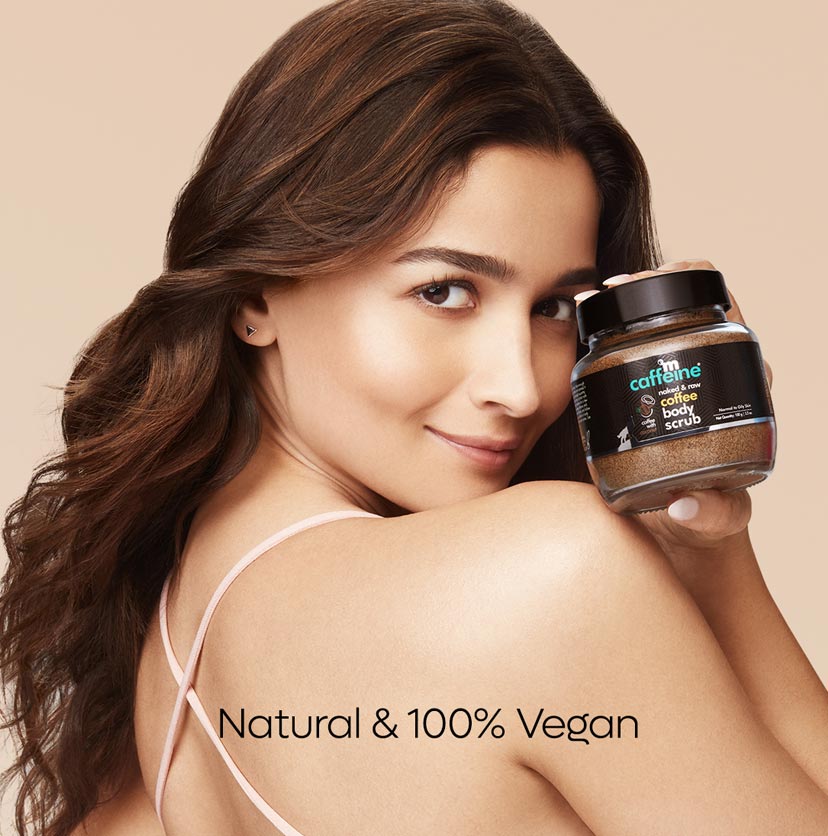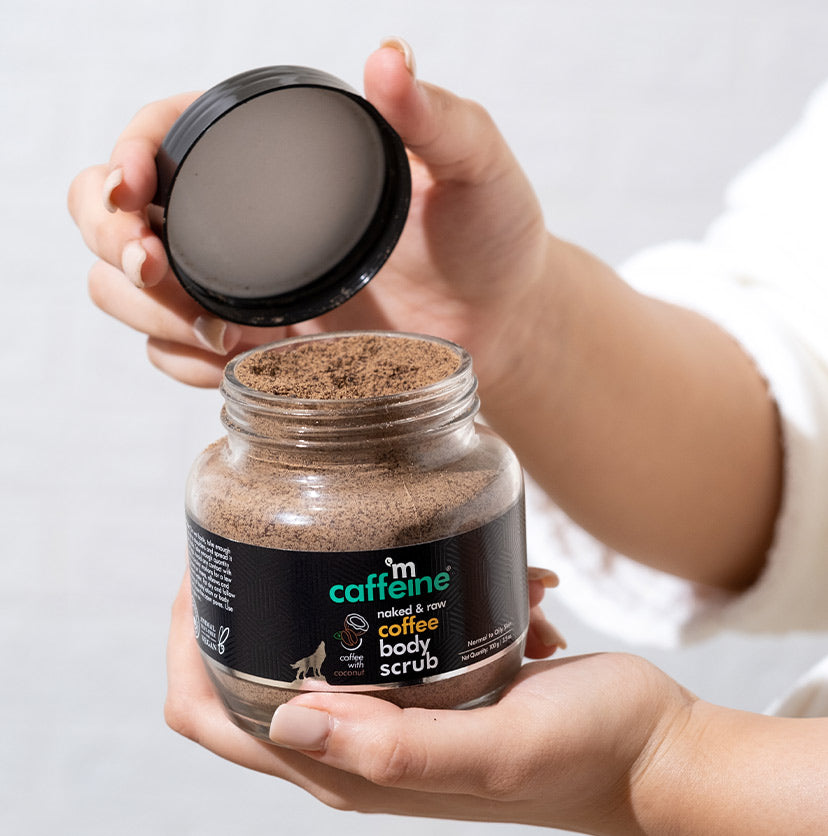 Exfoliates
The Coffee Body Exfoliation Kit contains the Exfoliating Bath Glove and Coffee Body Scrub — a plant fiber glove and a jar of Caffeine goodness, that expertly exfoliates the skin, removing tan, dry skin, dead cells, and reducing cellulite and ingrown hair.
Deeply Cleanses
The kit contains the Coffee Body Wash that deep cleanses skin and sends a Caffeine rush to awaken the skin. This body wash is free of sulphates and is formulated with a skin-friendly pH.
Polishes & Removes Tan
The richly caffeinated kit is brewed with Pure Arabica Coffee that effectively removes tan and polishes the body to leave you with skin you simply cannot resist, so feel yourself away!
Products
Coffee Body Scrub
Pure Arabica Coffee exfoliates and polishes skin, and reduces cellulite. Coconut Oil nourishes, moisturizes, and softens skin.
Coffee Body Wash
Coffee deep cleanses and awakens the skin; Caffeine tones and soothes skin; Vitamin E softens and conditions the skin, and plumps it with hydration; Antioxidant-rich Brazilian Nut oil moisturizes and softens the skin.
How to use
Step 1: Deep Cleanse
Take a coin-sized amount of the Coffee Body Wash on the Exfoliating Bath Glove
Gently rub and lather on the wet body for a few minutes
Rinse off with water, towel dry. Follow up with an application of body lotion
Step 2: Exfoliate
Scoop a spoonful of the Coffee Body Scrub and apply it to the wet body
Gently scrub the body in circular motions to exfoliate and polish the skin
Rinse with warm water, pat dry, and follow up with a moisturizer or body butter
Use twice a week for best results
Frequently Asked Questions
Why Coffee for skin?
Rich in Caffeine, Coffee is a natural energizer that cleanses the skin, as well as expertly tones and soothes the skin. Caffeine also boosts the skin with a surge of antioxidants and plays a key role in overall skin health.
Which skin type is the Coffee Body Exfoliation Kit suitable for?
The Coffee Body Exfoliation Kit is suitable for all skin types.
Can I use the Coffee Body Scrub before the Coffee Body Wash?
Yes, you can use the Coffee Body Scrub before using the Coffee Body Wash. The body wash will deep cleanse the skin, while the body scrub will exfoliate the skin.
What do you mean by skin-friendly pH?
This means that the product won't disrupt the skin structure and won't dry out the skin.
Is the Coffee Body Exfoliation Kit free from harmful chemicals?
Yes, the Coffee Body Exfoliation Kit is free from sulphates, and is FDA-approved and dermatologically tested.
Coffee Body Exfoliation Kit
Coffee Body Exfoliation Kit
Great
It's a great product to use ,i em loving it.it's smells just like coffee more over its very hyderating and removes tanning very well
Coffee Body Exfoliation Kit