Instant Hydration | Long-lasting Moisturization | Odour Control
Buy 1 Get 1 FREE at 7th Birthday Sale
Up to 7 FREE Gifts with Every Order
+ Exciting Prizes for 7 Lucky Winners Every Day
Get up to 24 hours of Hydration with On The Go Coffee Body Stick. Infused with instantly hydrating and moisturizing Hyaluronic Acid & Coffee, this lightweight and non-sticky formula keeps body odour at bay and leaves skin soft & smooth in just one glide. Powered by antioxidant rich Caffeine it melts upon contact with skin to tone, soothe and provide lasting nourishment.
*More than 95% of the users experienced hydrated & moisturized skin.
Read More
View full details
Why should you buy it?
Ingredients
How to use it?
FAQs
Reviews
You may also like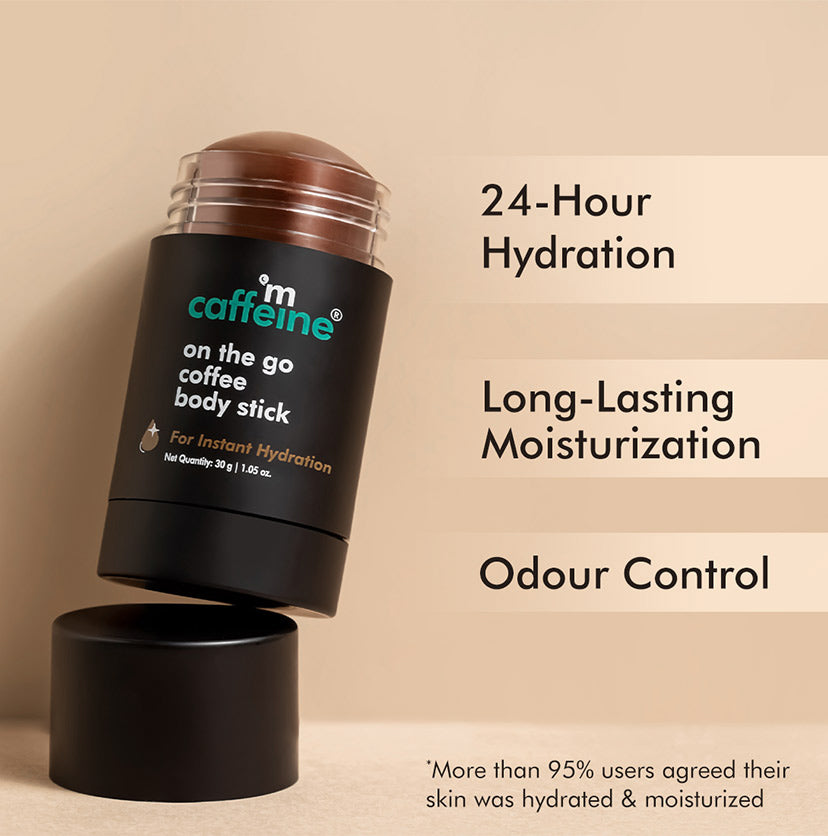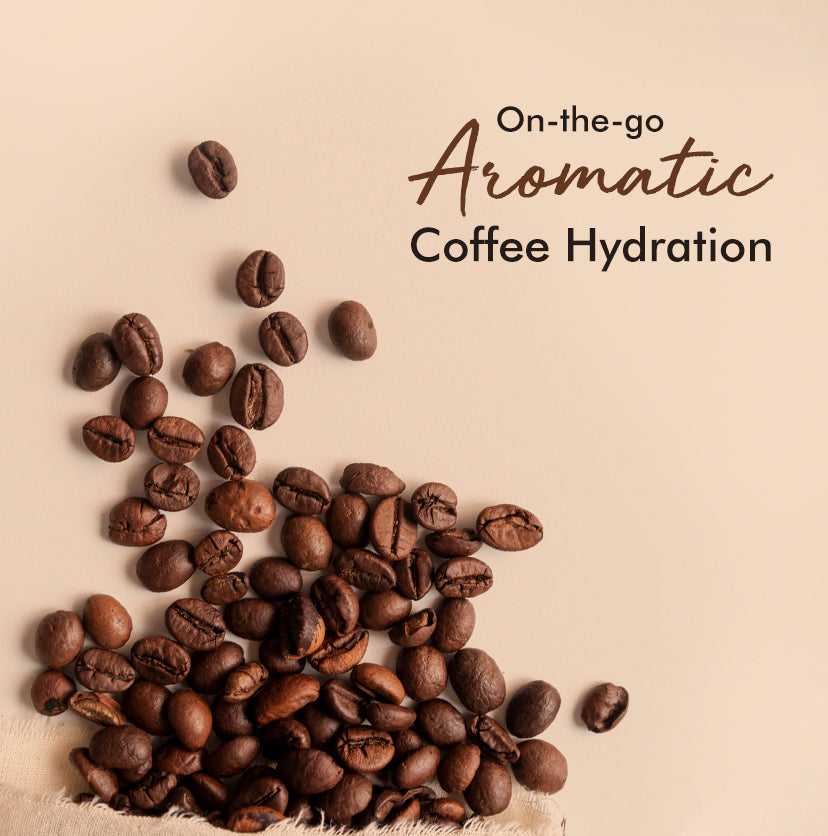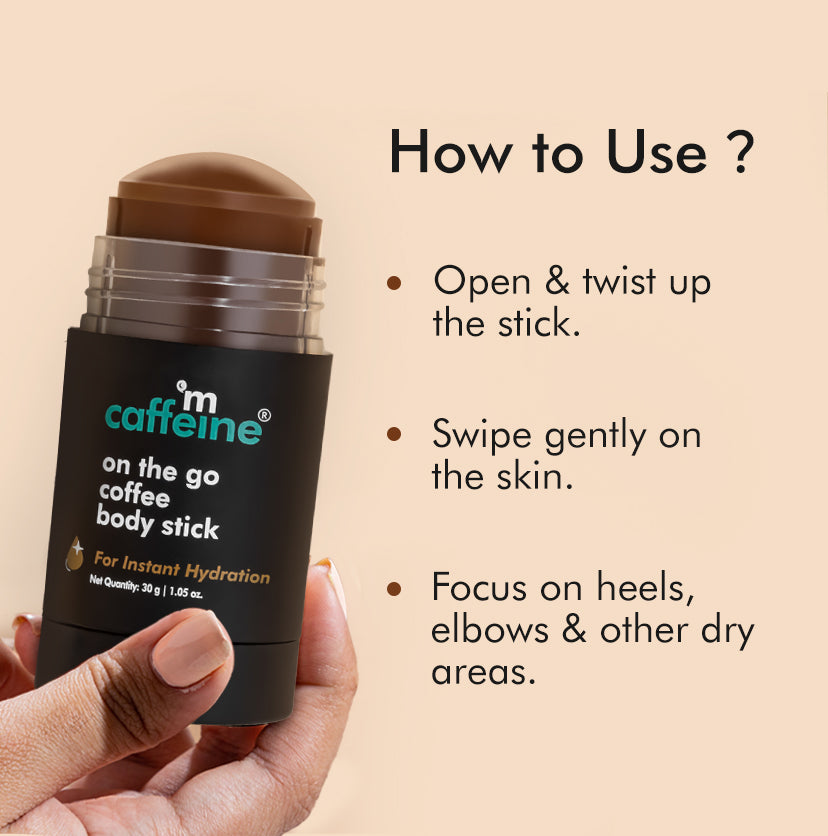 24 Hour Hydration
The super hydrating ingredient, Hyaluronic Acid gives an instant boost of hydration in one single glide, leaving your skin soft & glowing.
*More than 95% of the subjects saw improvement in skin hydration for up to 24 hours.
Long-lasting Moisturization
Swipe it on your skin and let the lightweight & non-sticky formula work its magic by keeping the skin moisturized for a long time.
*More than 95% of the users experienced instantly moisturized skin
Odour Control
The aroma of freshly ground Coffee will awaken your senses, kill body odour and give you long lasting freshness.
Carry Anywhere, Use Everywhere
The Coffee Body Stick is super easy to carry and fits easily in your purse, gym bag or desk drawer at work. Instant hydration, anytime, anywhere.
Ingredients
Hyaluronic Acid
Ultra hydrating Hyaluronic acid keeps the skin hydrated and retains moisture to leave skin plump and glowing.
Caffeine
Containing antioxidants, Caffeine tones and soothes the skin and keeps it nourished.
Coffee
The heavenly aroma of Pure Arabica Coffee refreshes and energizes the skin, kills body odour to keep you fresh for long.
How to use
Step 1:
Remove the lid and open the Coffee Body Stick.
Step 2:
Twist to turn up the product.
Step 3:
Swipe gently onto the skin.
Step 4:
Focus on heels, elbows and other dry areas.
Frequently Asked Questions
What does Coffee Body Stick do?
The Coffee Body Stick is an easy to use, travel friendly product that instantly hydrates and nourishes the skin and controls body odour. Apply it on your heels, elbows or any other area that needs a surge of moisturization.
When should I use the Coffee Body Stick?
There is no right or wrong time to use the On The Go Coffee Body stick. You can use the stick whenever you need a little extra moisturization or an instant boost of hydration. Whether at home, in the office or on a trip, this product has got all your hydration needs covered!
Who is it for?
Just like all our products the On The Go Coffee Body Stick too is a gender neutral product, this means it can be used by both men and women.
Is it free from harmful chemicals?
Yes, the On The Go Coffee Body Stick is free from harmful chemicals, natural, 100% vegan and dermatologically tested. It is suitable for all skin types including sensitive skin.
Must buy
Surprisingly stop underarm sweat odour…much effective than any costly deodorant… must give a try
All products are good
All producta are very good but I think your coffee face wash is much better than green tea one . The body wash and underarm stick is awesome .
Absolutely love it... Definitely a must to buy ..
Coffee Body Stick for On the Go Hydration & Odour Control - 30g
Coffee Body Stick for On the Go Hydration & Odour Control - 30g
Coffee Body Stick for On the Go Hydration & Odour Control - 30g