Exfoliates | Moisturizes | Hydrates
Regular price
MRP:

Rs. 1,692
Sale price
Rs. 1,692
Regular price
MRP: Rs. 2,114

20% Off
Unit price
per
Buy 2 & Get 4 Bestsellers FREE!
FLAT 15% OFF + 10% Cashback on Prepaid Orders | Use Code: MC25
Get addicted to all the good that Coffee has to offer! Packed with all things Coffee, the Must-Have Skincare Set for Dry Skin has Coffee Body Polishing Oil, Coffee Body Scrub, Coffee Face Mask, and Coffee Face Serum.
This Combo-set contains: 4 Products :
Coffee Face Mask - 100g
Coffee Body Scrub -100 g
Coffee Body Polishing Oil - 100 ml
Coffee Face Serum - 40 ml
Read More
View full details
Why should you buy it?
Ingredients
How to use it?
FAQs
Reviews
You may also like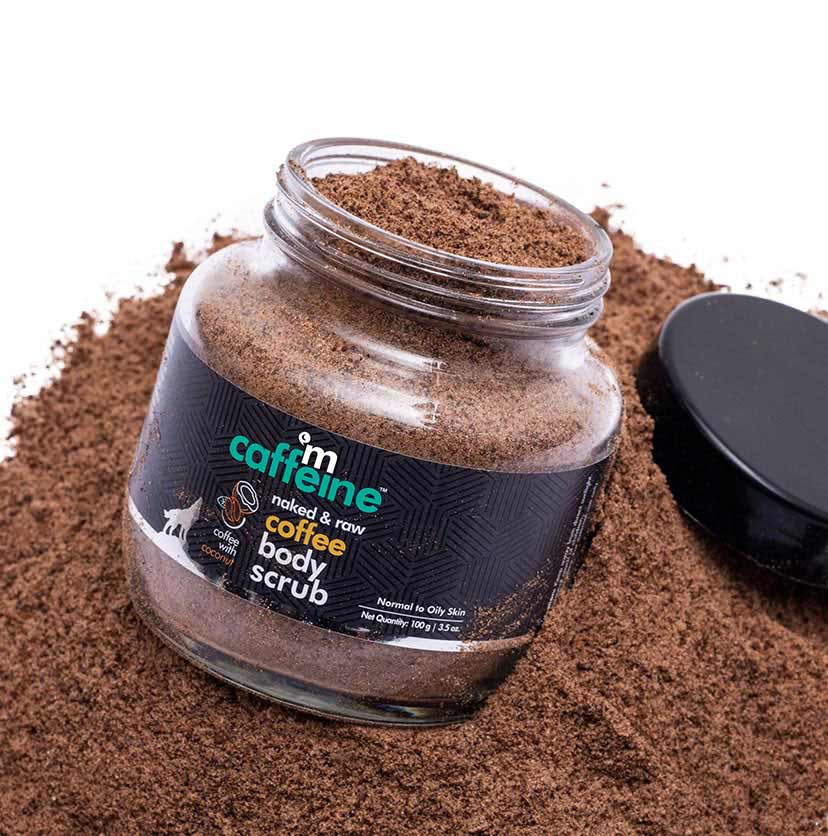 Polishes and Exfoliates
With Coffee at its core, the Must-Have Skincare Set for dry skin polishes and exfoliates to unveil clear and healthy skin.
Hydrates and Moisturizes
Packed with cold-pressed Coconut Oil and Hyaluronic Acid, this kit hydrates and moisturizes the skin.
Pure Coffee Aroma
The enticing Coffee aroma is just one of the numerous reasons to make this a part of your skincare regime.
How to use
Step 1: Polish
Take the Coffee Body Polishing Oil in your palms and apply liberally all over the body.
Massage using circular motions for 10 minutes and leave it on for 10-15 minutes.
Step 2: Exfoliate
On the wet body, apply the Coffee Body Scrub and gently scrub in circular motions.
Rinse with warm water, pat dry, and moisturize.
Step 3: Mask
Pat dry your face and apply the Coffee Face Mask with the spatula.
Spread it into an even layer. Leave the mask on for 15 to 20 minutes. Rinse it off with water.
Step 4: Hydrate
Take a pea-sized amount of the Coffee Face Serum on your fingertips.
Gently dab the face serum all over your face and massage it in an upward direction.
Frequently Asked Questions
What is this set for?
A must-have skincare combo for dry skin. It keeps your skin nourished, moisturized, and hydrated. Ideal for the face as well as the body.
How can I use it to get the best results?
You can use the Coffee Body Scrub twice in a week, same goes for the Coffee Face Mask. You can use the Coffee Face Serum twice daily and use the Coffee Body Oil after or before a shower.
Is this safe & ethical to use?
All products are SLS Free, Paraben Free, Cruelty-Free, Mineral Oil Free & other harmful chemicals free. They are FDA Approved, Clinically Tested, Made Safe & 100% Vegan.
Excellent Product
The product was amazing & love the result after using the product
Must-Have Skincare Set For Dry Skin
Hi the product is awesome
But I am sorry to say that I didn't receive the free gift promised along with it