Hydrates | Reduces Puffiness | Antioxidant Rich
Buy 2 & Get 4 Bestsellers FREE!
FLAT 15% OFF + 10% Cashback on Prepaid Orders | Use Code: MC25
The answer to your skin's morning coffee cravings! The Morning Puffiness Fix with the Coffee Face Serum and Coffee Under Eye Cream is all you need to kickstart your day.
This Combo-set contains: 2 Products :
Coffee Under Eye Cream - 30 ml
Coffee Face Serum - 40 ml
View full details
Why should you buy it?
Ingredients
How to use it?
Reviews
You may also like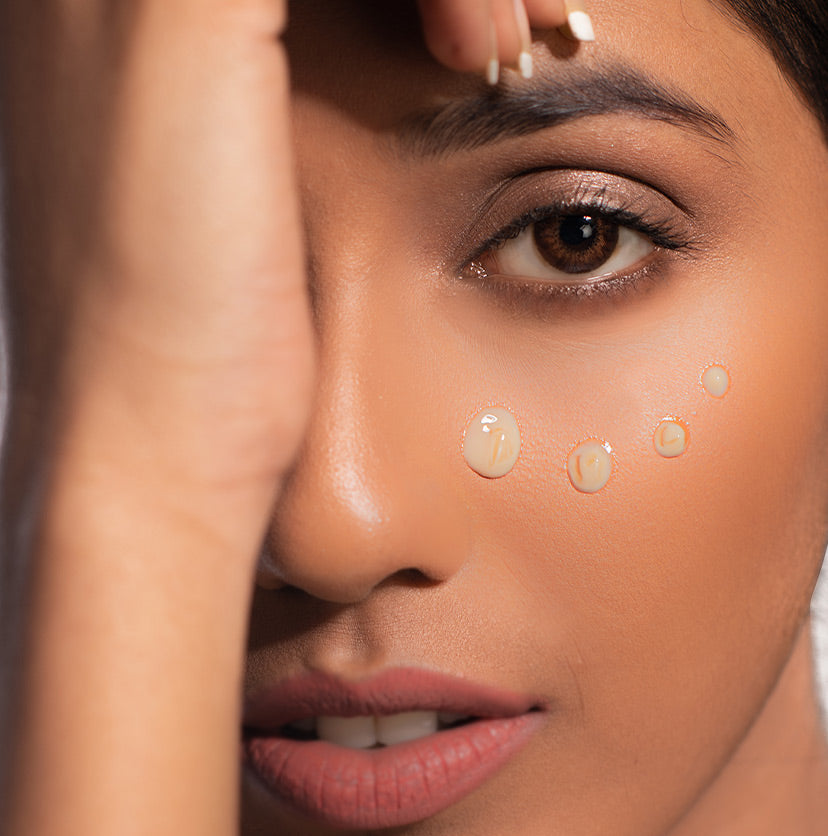 Hydrates and Reduces Puffiness
A must-have product for your mornings, this kit has Hyaluronic Acid and Coffee that hydrate the skin and reduce puffiness.
Rich in antioxidants
The Morning Puffiness Fix is rich in antioxidants and also helps in fighting free radicals.
Heavenly Coffee Aroma
Kickstart your daily routine with the heavenly aroma of Pure Arabica Coffee which is meant to perk up your senses and caffeinate your morning regime.
Ingredients
Coffee Face Serum
Wrap your skin in hydration! Treat it with the hydrating and caffeinating Coffee face Serum. Coffee in the serum fights free radicals, Caffeine tones the skin, White Water Lily eases hyperpigmentation, and Vitamin E provides sun damage protection. Hydration is key to healthy skin, and Hyaluronic Acid present in the serum hydrates and conditions the skin.
Coffee Under Eye Cream
Time for some coffee for your under eyes! A product destined to be your daily companion, Coffee Under Eye Cream is all you need to get those perked up and caffeinated eyes. Coffee relieves dark circles, Caffeine tones the skin, White Water Lily reduces wrinkles, Vitamin E helps in sun damage recovery, Sweet Almond Oil moisturizes, and Hyaluronic Acid hydrates the skin.
How to use
Step 1: Hydrate
On a clean face apply a few drops of the Coffee Face Serum.
Massage using your fingertips and leave it to absorb.
Step 2: Relieve Dark Circles
Take a pea-sized amount of the Coffee Under Eye Cream on your finger.
Apply underneath your eye, and also cover your brow bone.
Gently pat as you let the cream absorb.