Gently Cleanses | 24 Hours Moisturization | Hydrates
Buy 1 Get 1 FREE at 7th Birthday Sale
Up to 7 FREE Gifts with Every Order
+ Exciting Prizes for 7 Lucky Winners Every Day
Lock that glow and keep your skin moisturized for 24 hours with the Coffee & Milk Face Wash! Brewed to keep dryness at bay, this face wash will gently cleanse, moisturize and hydrate the skin. Packed with antioxidant-rich Coffee, nourishing Almond milk and moisturizing Shea butter, this cleanser is your ideal pick for fresh and glowing skin.
More than 95% of the subjects experienced skin moisturization for up to 24 hours after application
More than 95% of subjects agreed that the face wash tones, moisturizes & mildly cleanses skin.
Read More
View full details
Why should you buy it?
Ingredients
How to use it?
FAQs
Reviews
You may also like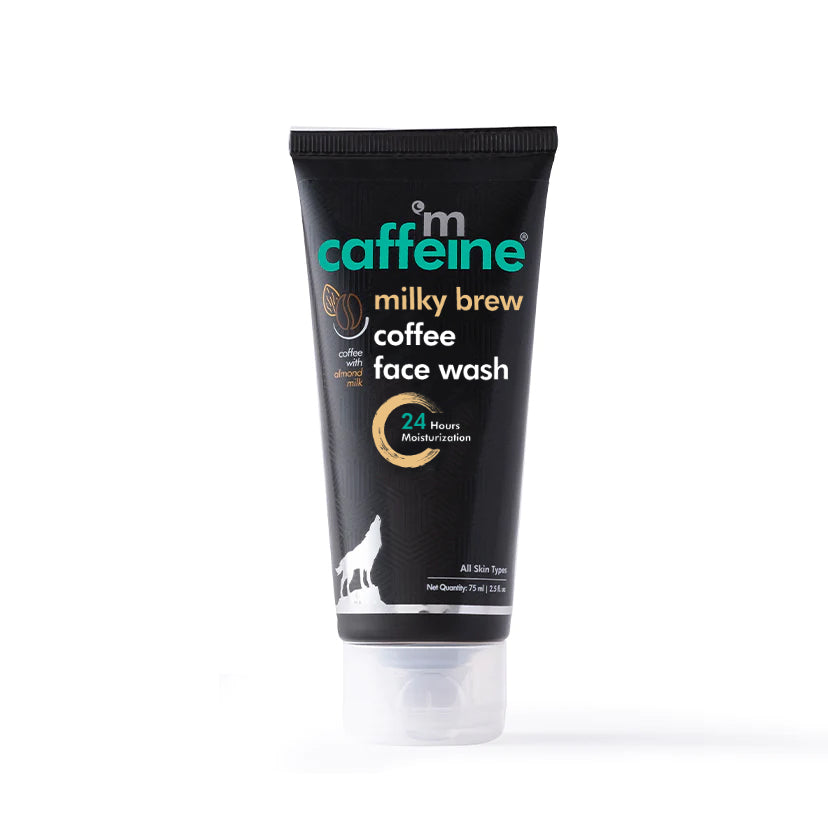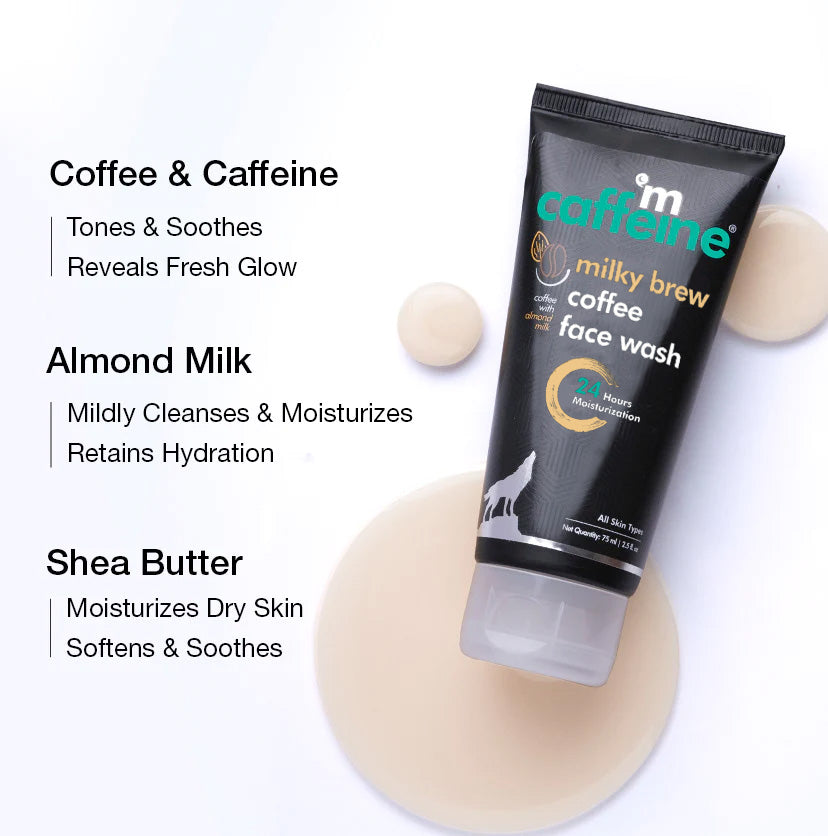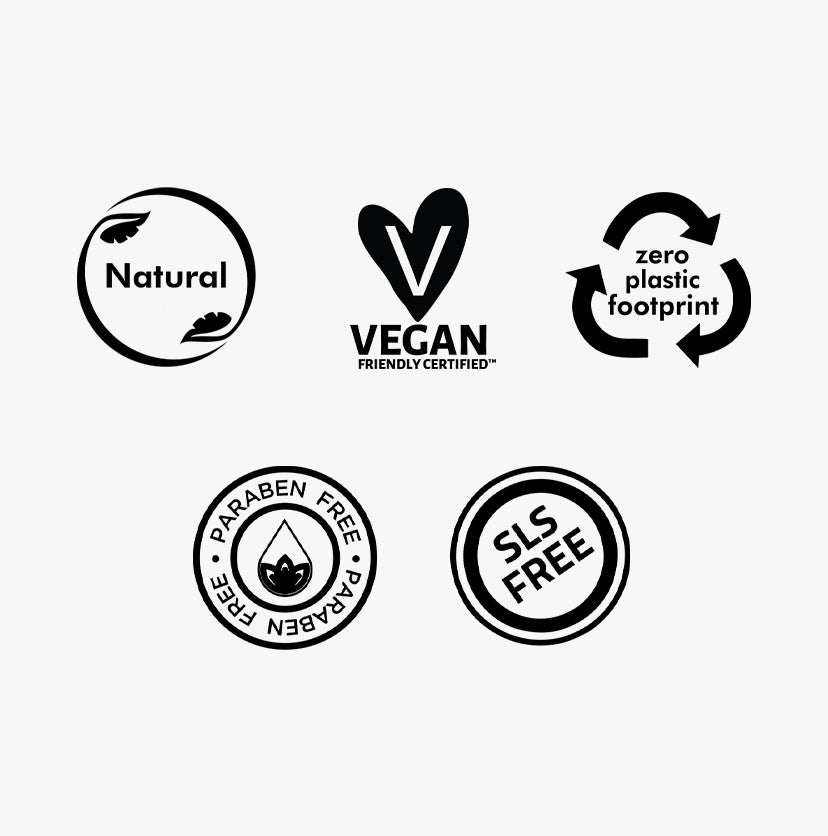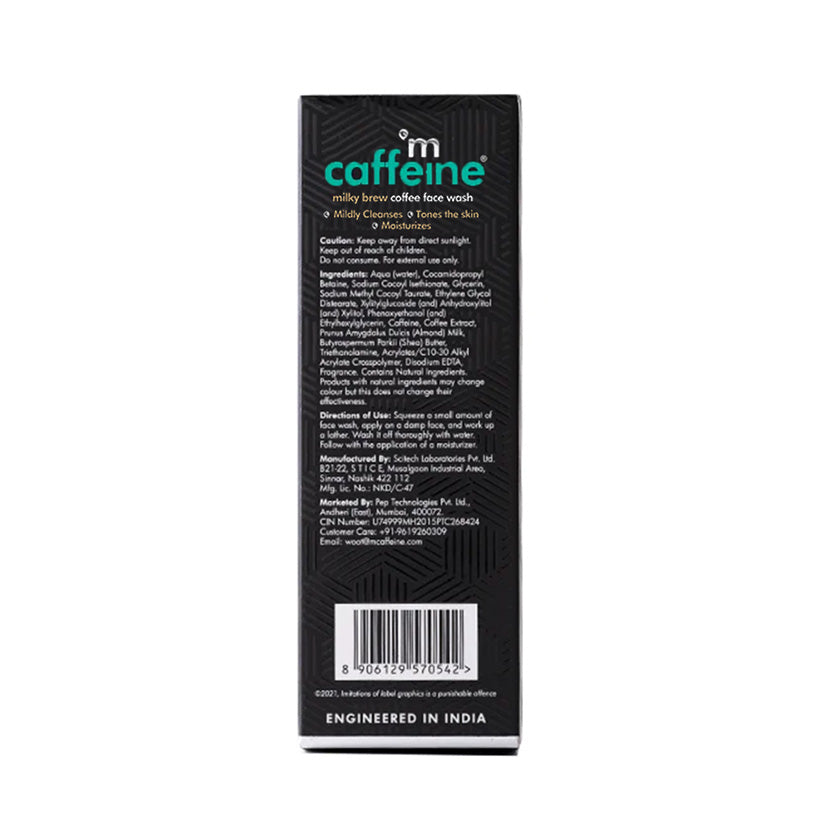 Fresh and Glowing Skin
The combination of Coffee and Almond Milk makes skin soft, moisturized, fresh and glowing.
Gentle Cleansing & 24 Hours of Moisturization
This gentle cleanser is mild on skin and tough on dirt. Almond Milk and Shea Butter in this face wash nourishes and heals dry skin to keep it moisturized for 24 hours.
More than 95% of the subjects experienced skin moisturization for up to 24 hours after application
Heavenly Coffee Aroma
The Coffee Face Wash exudes the aroma of Pure Arabica Coffee that will get you hooked to this face wash right from the first use!
Ingredients
Coffee and Caffeine
The power duo of 100% Pure Arabica Coffee and super ingredient Caffeine tones, soothes and leaves skin fresh and glowing.
Almond milk
Mildly cleanses, moisturizes and maintains hydration.
Shea Butter
Deeply moisturizes dry skin, softens and soothes the skin.
How to use
Step 1:
Pour a small quantity onto your palm, apply on a damp face and work up a lather.
Step 2:
Massage the face for a minute and wash it off with water thoroughly.
Step 3:
Follow up with a moisturizer or cream to seal in the hydration.
Frequently Asked Questions
Why Coffee For Skin?
Caffeine Rich Coffee energizes the skin. It is packed with antioxidants that tone and soothe skin.
How many times can I use the face wash in a day?
We recommend you to use face wash twice a day. The Coffee & Milk Face Wash is a mild cleanser that's gentle on the skin, use it twice to see a visible fresh glow on the skin
Will the Face Wash moisturize my skin?
Yes! Clinically tested, more than 95% of the subjects had significant improvement in skin moisturization up to 24 hours after application of the Latte Face Wash.
How long does it have to stay on my face?
You can apply the face wash, lather, massage and finally cleanse and rinse with water.
Which skin type is this suitable for?
The Coffee & Milk Face Wash provides 24hr Moisturization, making it perfect for people with dry skin type. However, this gentle cleanser is mild on the skin which makes it suitable for almost all skin types.
Is it free from harmful chemicals?
The face wash is free from SLS, Paraben and other harmful chemicals. It is 100% Vegan, Peta Certified Cruelty-Free, Dermatologically Tested and FDA Approved.
Excellent
Just amazing. It works on the dry skin as well. I highly recommend for the dry skin people as it doesn't makes the face so dry after using facewash. Worth for the money. Mcaffeine never fails to surprise their customers. Thank you
Coffee & Milk Face Wash For 24hr Moisturization - 75 ml - Natural & Vegan
Mcaffeine face wash
It is just amazing product i have bought this face wash from mcaffeine official website
Whenever I apply this on my face my skin become hydrated and soft.....!!!