Mildly Exfoliates | Removes Tan & Polishes | Moisturizes
Buy 1 Get 1 FREE at 7th Birthday Sale
Up to 7 FREE Gifts with Every Order
+ Exciting Prizes for 7 Lucky Winners Every Day
The key to tan-free, moisturized skin now in a pack of 3! The Exfoliating Coffee Bathing Soap Trio mildly exfoliates to remove tan and impurities and leave you with soft and moisturized skin. The rich blend of Almond Milk and Caramel makes skin soft, plump and glowing. Awaken your skin and senses every morning with the world's first coffee bean shaped bathing soap.
This Combo-set contains: 1 Products :
Exfoliating Coffee Bathing Soap - 3X 75 g
Read More
View full details
Why should you buy it?
Ingredients
How to use it?
FAQs
Reviews
You may also like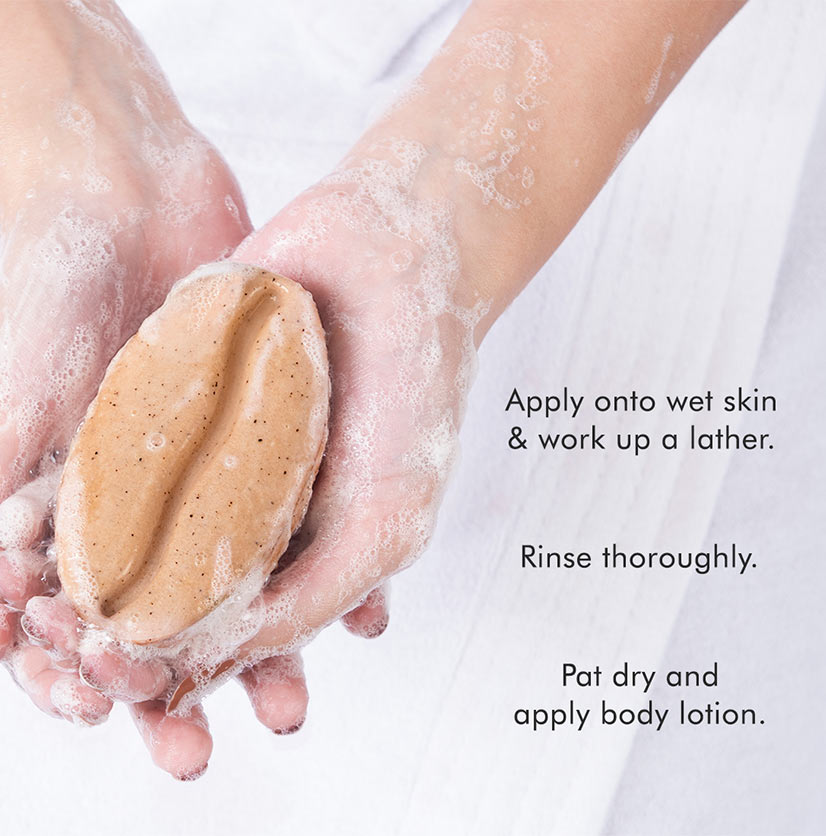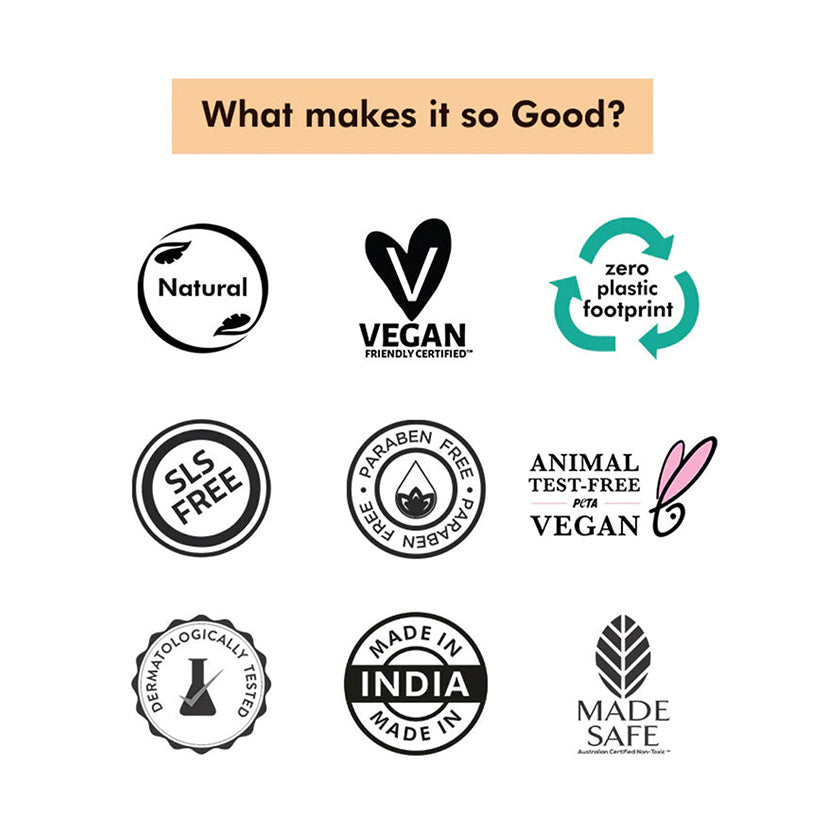 Mildly Exfoliates
The exfoliating nature of Coffee gently polishes the skin to improve skin texture and leave you with smooth and soft skin.
Removes Tan and Polishes
The Coffee & Caffeine blend in this bathing soap trio gently exfoliates and polishes the skin to remove stubborn tan.
Moisturizes
Intensely moisturizing Almond Milk in the Exfoliating Coffee Bathing Soap nourishes skin to keep it feeling soft and smooth for a long time.
How to use
Step 1:
Apply the Bathing Soap onto wet skin and work into a rich lather.
Step 2:
Rinse and pat dry.
Step 3:
Follow up with body butter or body lotion.
Frequently Asked Questions
What does an exfoliating bathing soap do?
The Exfoliating Coffee Bathing Soap is crafted to cleanse, gently exfoliate and polish the skin. This removes deep set impurities and dirt. Infused with Almond Oil, it moisturizes and softens the skin.
Is exfoliating soap good for the body?
Exfoliation is an important skincare step that helps remove deep set impurities. The Exfoliating Coffee Bathing Soap cleanses and mildly exfoliates to gently remove dead skin cells and leave you with supple and soft skin.
Can I use Exfoliating Coffee Bathing Soap daily?
The Exfoliating Coffee Bathing Soap mildly exfoliates and is gentle on the skin, therefore it can be used daily.
What is the difference between the 3 bathing soaps?
The Exfoliating Coffee Bathing Soap exfoliates and removes tan, Deep Cleansing Coffee Bathing Bar deep cleanses the skin while the Cream Coffee Bathing Soap cleanses and moisturizes.
Is this safe and ethical to use?
All products are SLS Free, Paraben Free, Cruelty-Free, Mineral Oil Free & other harmful chemicals free. They are FDA Approved, Clinically Tested, Made Safe & 100% Vegan.
Which skin type is this bathing bar suitable for?
Made with natural ingredients, this bathing soap is gentle, moisturizing and softening, which makes it suitable for all skin types.
Exfoliating Coffee Bathing Soap - Pack of 3
Exfoliating coffee bathing soaps
Mcaffine is undoubtedly one of the best and trustworthy brand of India...each and every product is mind-boggling.. Love everything about the brand and products as well.
Bathing soap
Very good for my skin realy so good
Good
Soap lather well but fragrance is very mild.. I would suggest you to add more coffee fragrance for an awsome freshness .
Exfoliating Coffee Bathing Soap - Pack of 3