Tightens Pores | Hydrates | Cleanses Pores
Special Offer for Serum Users
FLAT 20% OFF | Code: SERUM20
Reduce blemishes and tighten pores with this 2-in-1 Toner-Serum that combines the power of serum actives and toner. This one-of-its-kind product with Niacinamide 5% & Coffee unclogs and tightens pores, removes excess oil & impurities and leaves skin hydrated for 24 hours. Enriched with antioxidant-rich Caffeine, it visibly tones and soothes skin. The missing link between your cleanser and moisturizer, this lightweight and non-greasy toner-serum is all you need to complete your skincare routine!
100% subjects experienced hydrated skin
100% users saw visible improvement in skin tone.
95% pore tightening
*Based on gene expression study
Read More
View full details
Why should you buy it?
Ingredients
How to use it?
FAQs
Reviews
You may also like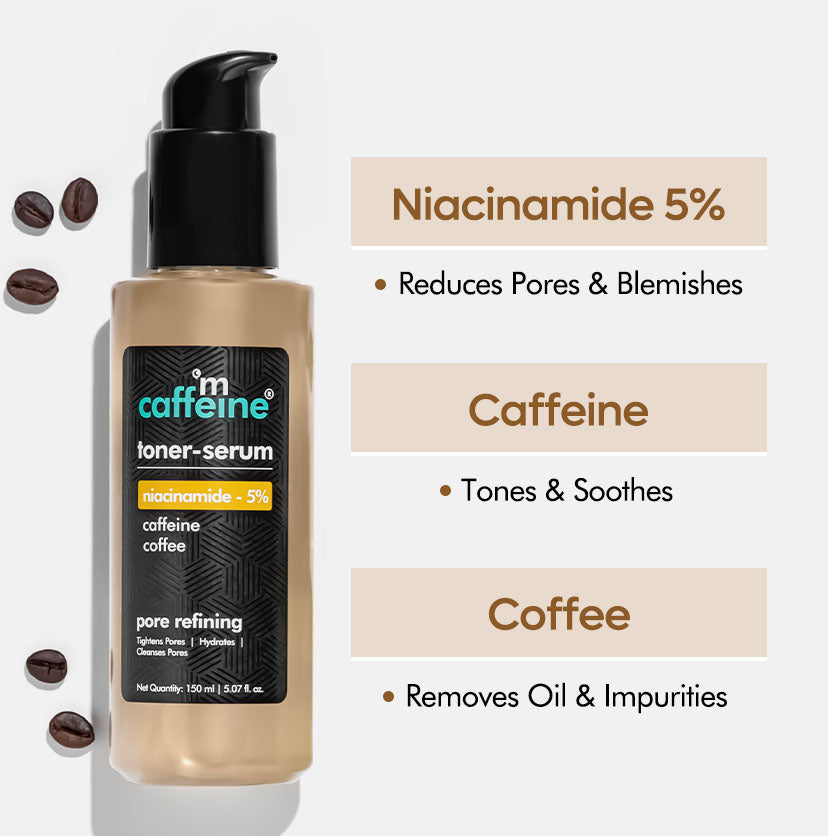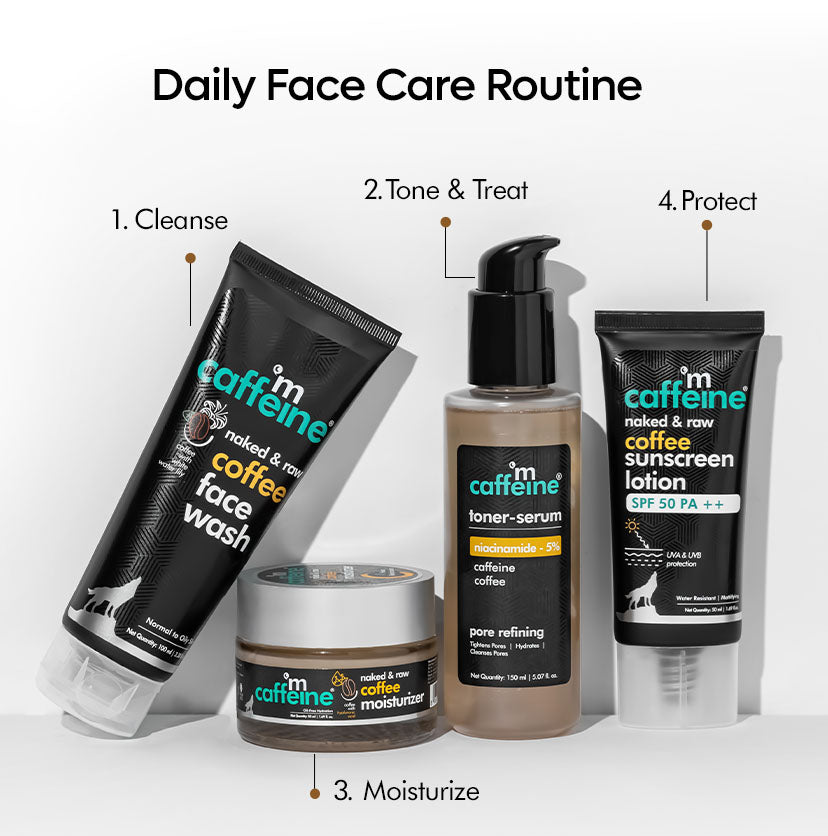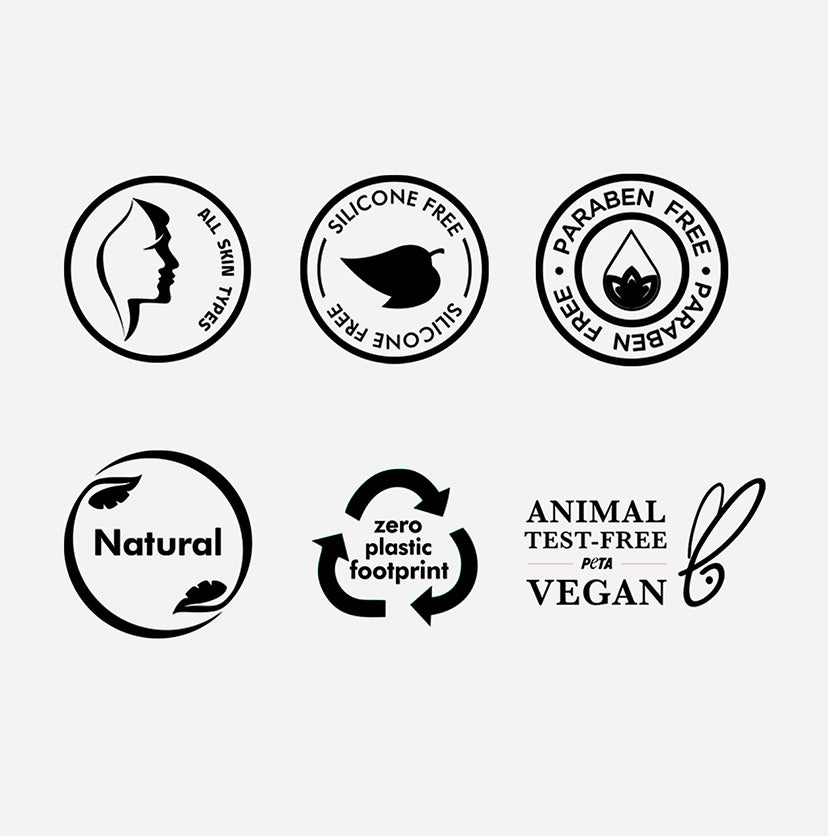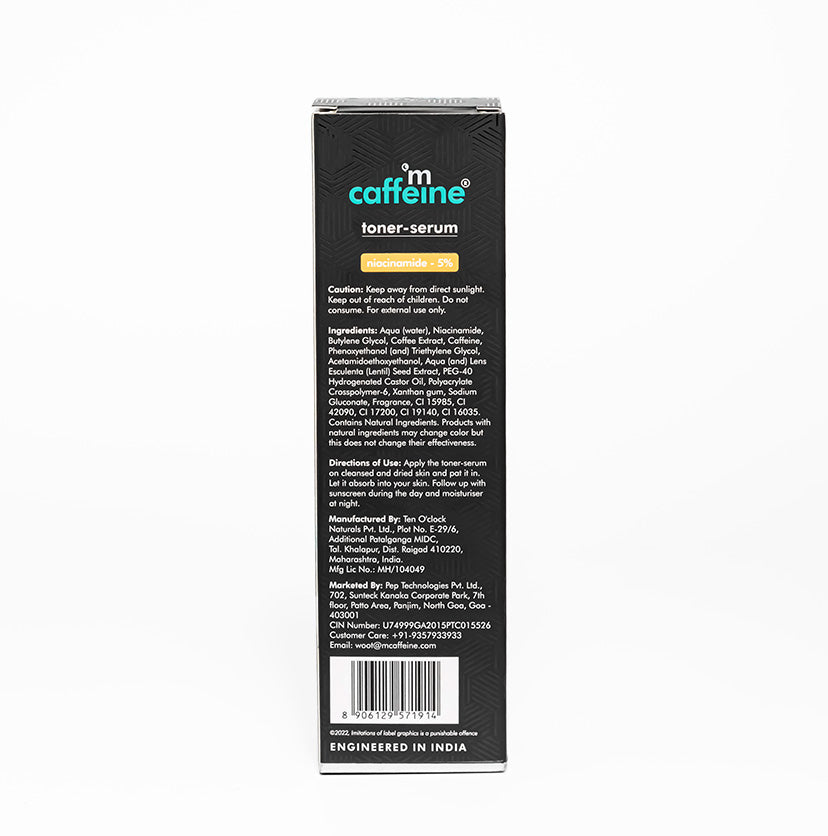 2 Skincare Steps in 1
The Toner-Serum minimizes the steps in your skincare routine by delivering the benefits of both toner and serum in one bifunctional product.
Cleanses & Tightens Pores
This lightweight toner-serum gets absorbed quickly to remove pore-clogging dirt and impurities, while tightening enlarged pores leaving your skin looking toned and fresh instantly!
95% pore tightening
Reduces Blemishes
Niacinamide 5% in this toner-serum targets blemishes and helps reduce their appearance with regular use, leaving you with clear and even-toned skin.
Hydrates for 24 Hours
Packed with the goodness of both toner and serum, this multi-functional formula not only refines pores but also keeps skin hydrated for 24 hours.
100% subjects experienced hydrated skin
Ingredients
Niacinamide – 5%
Concentrated Niacinamide in this formula clears, tightens and reduces the appearance of pores and blemishes to make skin healthy and radiant.
Caffeine
Powerhouse of antioxidants, Caffeine tones and soothes skin while reducing redness and inflammation.
Coffee
Coffee in this toner serum ensures the skin is free from oil and impurities and makes it fresh and glowing.
How to use
Step 1:
Apply the toner-serum on cleansed skin.
Step 2:
Gently pat it in until absorbed.
Step 3:
Follow up with sunscreen during the day and moisturizer at night.
Frequently Asked Questions
What does a toner-serum do?
A toner-serum is a unique formulation that combines the power of serum actives and toner in one product. It tones and refines the pores and targets blemishes in one simple step, leaving a clear and glowing skin behind.
Can I use toner-serum every day?
Yes! Toner serum combines the functionality of a toner and a serum to provide two benefits in one product. It can be easily integrated in your morning and night time skincare routine. Formulated for daily use, it reduces the steps in your skincare routine without compromising on the result.
What does Niacinamide do?
Niacinamide is an active ingredient that tightens and unclogs pores, it reduces blemishes and protects the skin from environmental damage.
Can it be left on the face overnight?
The toner-serum is a gentle yet effective formula that tackles enlarged pores and blemishes without stripping moisture. It can be used in the morning as well as at night and can be left on the skin overnight too.
Toner and serum can be used together?
Yes, both the products are an important part of any skincare routine. However, if you wish to reduce the steps in your routine while also achieving the desired results, a combination of toner serum is perfect for you.
Is this Toner-Serum alcohol free?
Yes, the Coffee Toner-Serum Niacinamide - 5% is alcohol free. It won't cause any irritation or dryness and keep skin hydrated for a long time.
Great
I've been using this since a week and I can already see changes in my skin texture (I've a normal skin). Its hydrating and makes your skin glowing and soft, not sure about the blemishes though.
Good product as per price and quantity
Best product
Highly recommended product...i really like it..🤗❤️
5% Niacinamide 2in1 Toner-Serum with Coffee - Tightens Pores & Fades Blemishes - 150 ml