Skincare Essentials Starter Kit
Buy 2 & Get 4 Bestsellers FREE!
Get 10% Prepaid Cashback + 5% Prepaid Discount | No Code Required
The men in your life deserve the best! Keeping that in mind, the Start Easy Skincare Gift Kit for Men has been curated as the one-stop-solution for all their skincare needs. Infused with "strong on the outside and sweet on the inside" ingredient - Coffee, this gift kit is perfect to get them started on their skincare journey.
The Gift Kit Contains : 4 Products
Coffee Face Wash - 75 ml
Coffee Face Scrub - 75 ml
Coffee Sunscreen Lotion SPF 50 - 30 ml
Coffee Body Wash with Almonds - 200 ml

Read More
View full details
Why should you buy it?
Ingredients
How to use it?
FAQs
Reviews
You may also like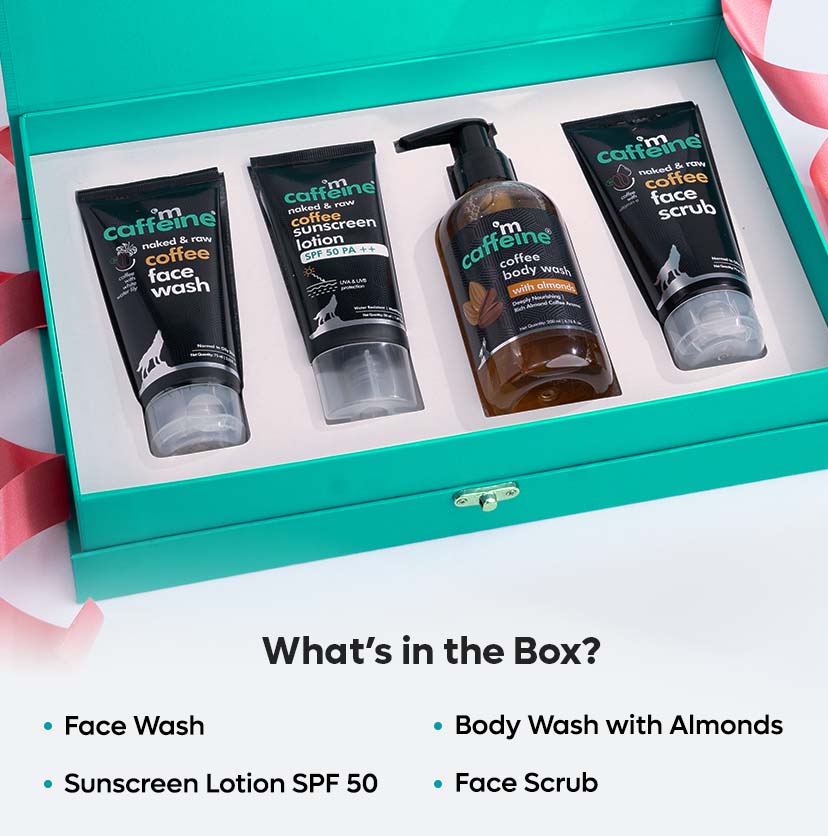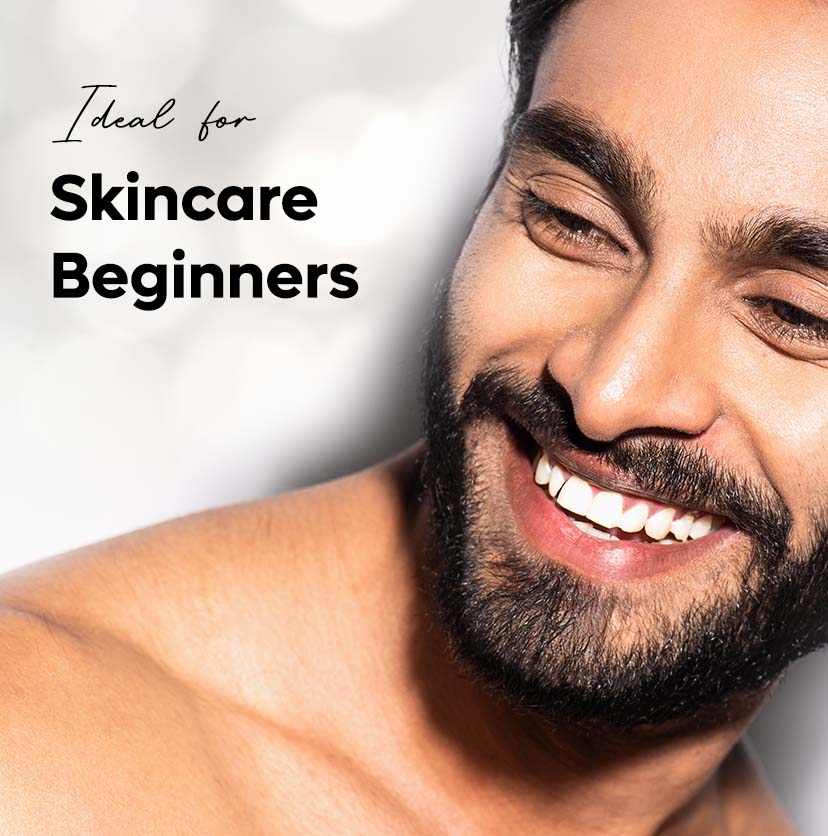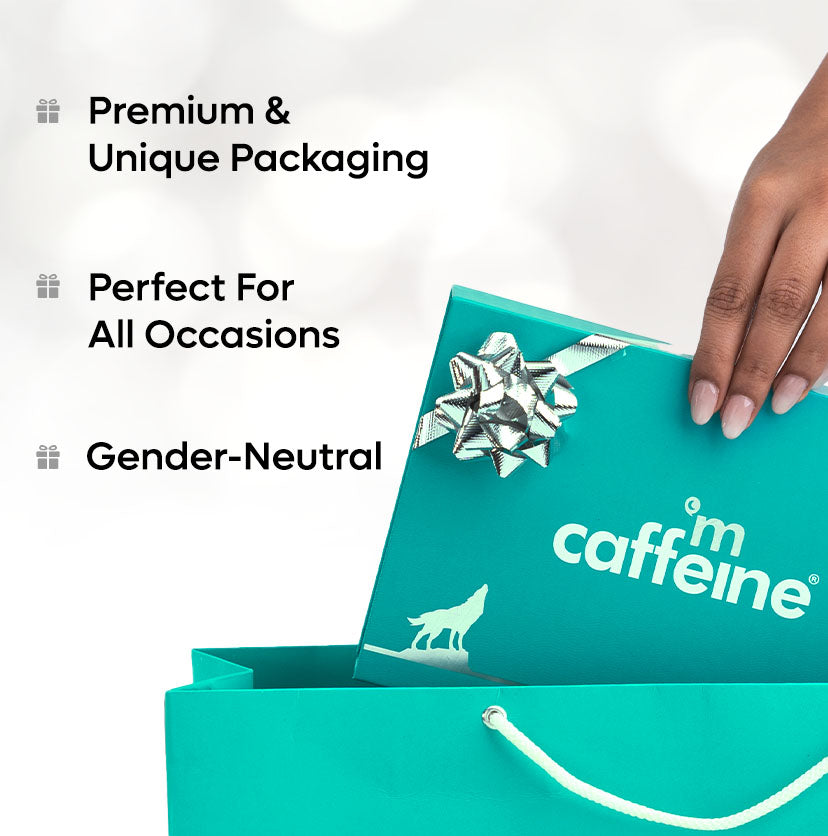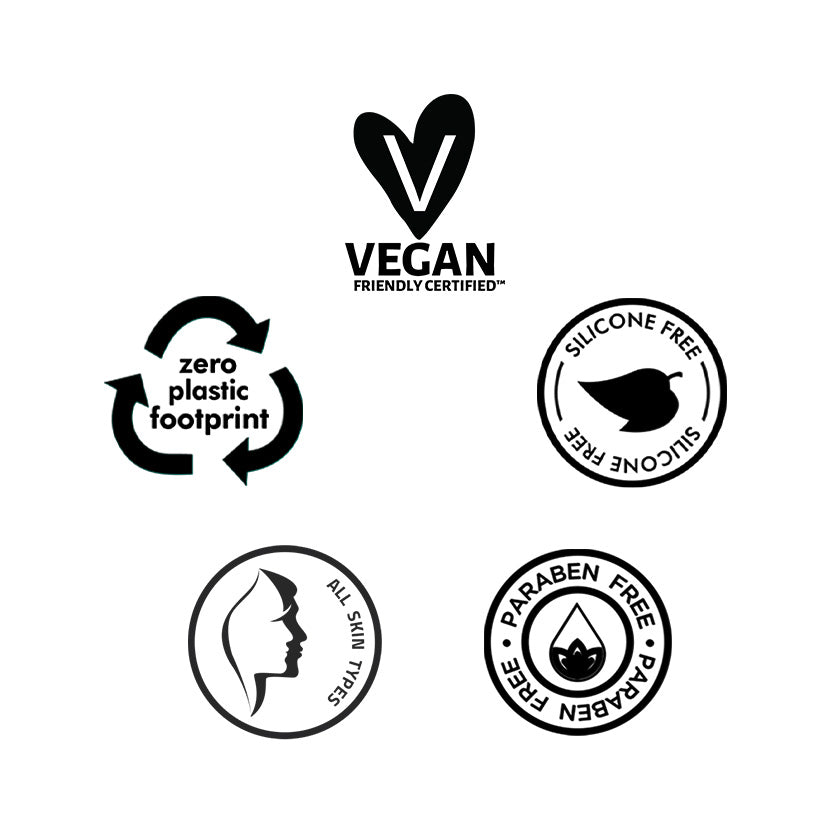 Premium Gifting
You can't go wrong with the Start Easy Skincare Gift Kit for Men. This luxe and premium kit will win hearts at its very first look, making it the perfect gift for boyfriend, husband, brother and friend.
Teal Gift Boxes
Our gift boxes are as unique as your loved ones! The caffeinated products in this gift kit are packed with care in our signature Teal gift box to leave them super impressed.
Pure Arabica Coffee
Start Easy Skincare Gift Kit for Men exudes a delicious and addictive aroma of fresh Coffee that will leave them hooked. It will wake up his tired skin and ensure he's ready to tackle the day ahead.
Products
Coffee Face Wash
Gift him the goodness of Pure Arabica Coffee that deeply cleanses, removes oil, to leave him smooth, glowing and totally stud-like.
Coffee Face Scrub
Tough on the outside, gentle otherwise, this Face Scrub is just like him. It clears blackheads and leaves the skin feeling soft.
Coffee Sunscreen Lotion SPF 50
He protects and he needs protection too, from sunlight, of course. Give him 8 hours worth of SPF protection with this lightweight sunscreen lotion.
Coffee Body Wash with Almonds
Coffee Body Wash with Almonds deeply cleanses & hydrates the skin while the nutty coffee-almond notes leaves body refreshed & fragrant!
How to use
Coffee Face Wash:
Apply on a damp face and work up a lather.
Massage and wash off.
Use morning and evening
Coffee Face Scrub:
Apply on a clean, damp face and gently scrub in circular motions for a minute
Wash off and pat dry
For best results, use it twice a week.
Coffee Body Wash with Almonds:
Take a coin-sized amount of Body Wash on your hands or a loofah.
Gently rub and lather on the wet body for a few minutes.
Rinse off.
Coffee Sunscreen Lotion SPF 50:
Apply generously to cleansed face and other areas of body 15 minutes before sun exposure.
Reapply as & when required for maximum protection.
Frequently Asked Questions
What skincare products should men have?
A good skincare routine is the first step towards healthy skin and this stands true for both men and women. Face wash, face scrub, sunscreen and body wash are some basic skincare essentials that everyone should have. The Skincare Starter Gift Kti has been curated keeping this in mind, this makes it the perfect gift kit for men.
Is Coffee good for the skin?
Coffee is enriched with the superfood Caffeine that is rich in antioxidants, it has excellent exfoliating properties which polishes the skin to make it soft and smooth. Coffee also helps decrease cellulite in the skin. It is well-known for its energizing effects on the body.
What occasions can this gift kit be gifted?
The Start Easy Skincare Gift Kit for Men is a versatile gift hamper that can be given as a birthday, valentine's day, anniversary, Rakhi or even Diwali gift. Skip the perfumes and watches and give your loved ones pure coffee indulgence!
Can the box be used for storage purposes?
The Coffee Shower Temptations Gift Kit box can be used for storage purposes. The gift box is of premium quality and can be used for a long period of time without any damage.
Can the contents of this gift kit be customized?
Our team is working on making customized gifting options available on our website. Until then, you can continue to impress your loved ones with our premium gift kits and combos.
Start Easy Skincare Gift Kit for Men
Start Easy Skincare Gift Kit for Men
Start Easy Skincare Gift Kit for Men
Start Easy Skincare Gift Kit for Men